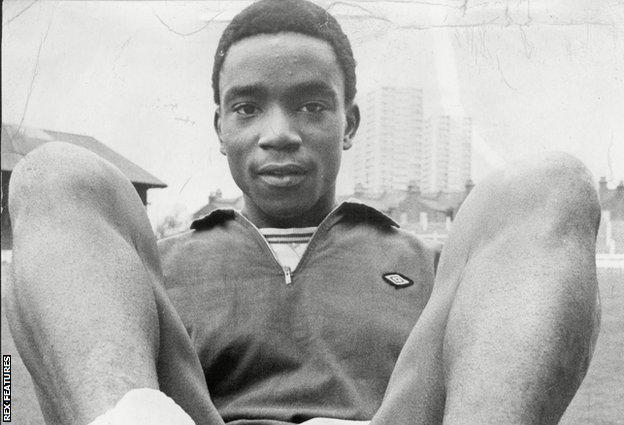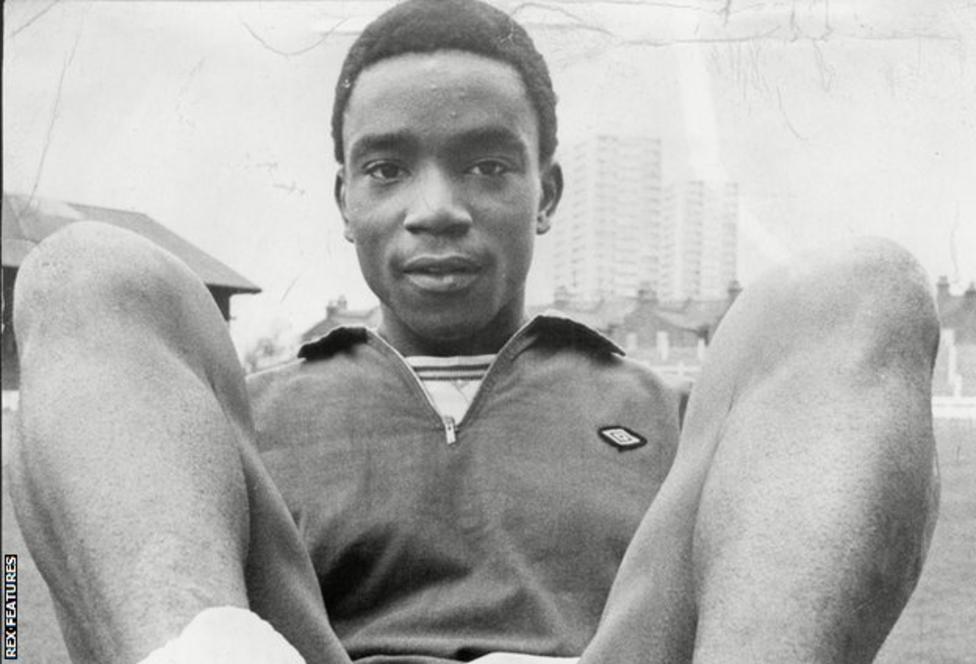 In the centre of a small east London park, just a stone's throw from Leyton Orient's stadium, is a statue of a man with arms outstretched, his left foot raised delicately on tiptoes.
The football at his boots makes his profession clear, but the posture could be that of a dancer – perhaps even a trapeze artist.
Balletic is one word frequently used to describe Laurie Cunningham, an electric winger who glided effortlessly across the boggy pitches of the 1970s, swaying past defenders with poise and purpose.
Cunningham was the first Briton to join Real Madrid, and one of the very first black players to represent England. He was often subjected to racist abuse.
Those who recall seeing him play talk with a whispered air about greatness. Spain's former manager Vincente del Bosque, Cunningham's team-mate at Madrid, described him as "the Cristiano Ronaldo of his era".
And yet he might have achieved so much more.
Cunningham was an other-worldly talent whose brilliance was checked by injuries and bad luck. He was a pioneer for black footballers who rarely saw himself as a role model. He was a man who moved in extraordinary ways, whose life was sadly cut short by a tragic accident.


Raised in north London by Jamaica-born parents, Cunningham is often described as being quiet and introverted off the pitch, in contrast to his flamboyant footballing style and love of dancing.
After joining youth side Highgate North Hill in 1968, he quickly established himself as a tremendous talent, but also a boy of grit who could take the agricultural challenges slung his way.
Arsenal showed interest and Cunningham was given a trial, followed by a schoolboy contract in 1970. But the Gunners played a rigid 'give and go' style that left little room for Cunningham's buccaneering gallops. It had just won them the double. He was released in 1972 with the note: 'Not the right material.'
Cunningham's prospects hung in the balance. He was picked up by Leyton Orient – then in the second tier, and known just as Orient. His debut came, at the age of 18, on 3 August 1974 in a pre-season friendly against West Ham.
"We lost the game 1-0," recalls one Orient fan, "but he just ran and ran and ran, dribbling all over Upton Park. He was already a phenomenon."
Cunningham stood out off the pitch too; he was a lover of dancing, fashion, painting, architecture and wine. Much of his time away from the game was spent on the dance floor, honing carefully choreographed moves in venues such as Crackers and the Tottenham Royal multiple times a week.
He was a man who moved at his own speed, which could range from the lackadaisical – he was frequently fined by Orient for being late – to the turbo-charged. It was rumoured he'd pay the fines with prize money from dancing contests.
Three years with Orient yielded 75 appearances, 15 goals and a transfer to West Bromwich Albion. There, his talent shone like never before – in often appalling…


Read More: Laurie Cunningham: An electric trailblazer, Real Madrid's first British player 2021-10-13 23:01:11