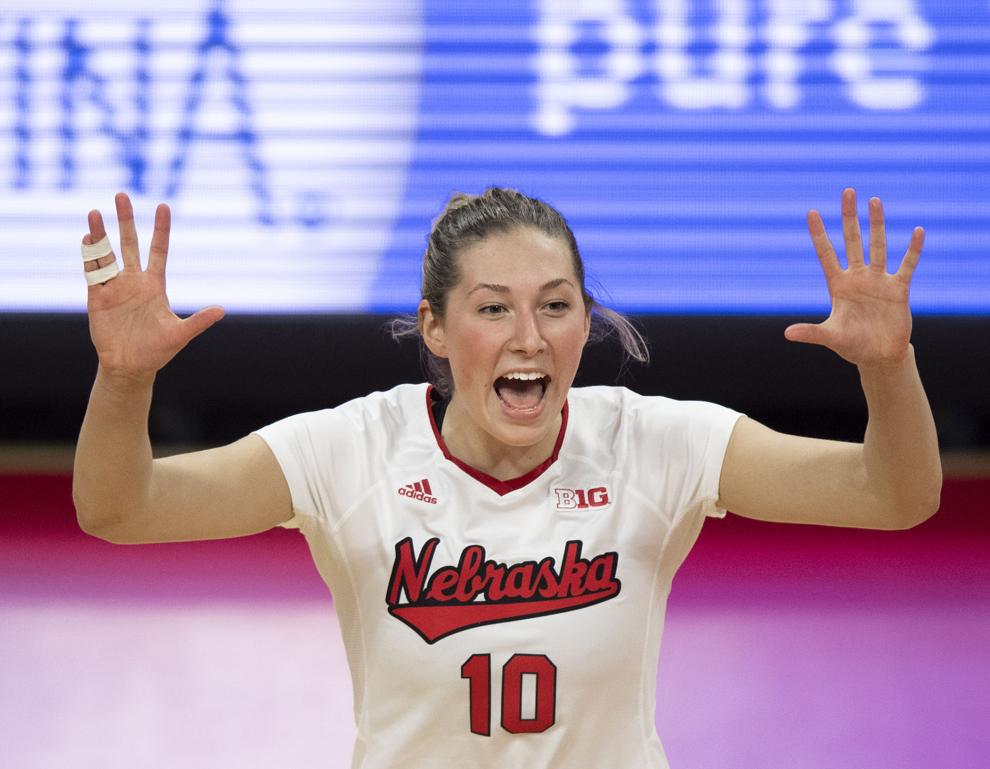 It was just five months ago that the sky must've seemed like it was falling in Husker Nation.
Nebraska had lost three consecutive nonconference matches for the first time in 30 years. It mattered little that the losses had come to ranked teams at the time — No. 20 Utah, No. 16 Stanford and No. 5 Louisville, coached by former Nebraska player and assistant coach Dani Busboom Kelly.
The Utah and Louisville losses came at the Devaney Center, with the Louisville defeat being a sweep.
That kind of thing just doesn't happen at Nebraska, owner of five NCAA national championships.
The experience led to some introspection.
"The last three matches, after that we had to a come-to-Jesus (moment), and we're like, 'OK, we can't just be like, hey, it's a fluke, we're Nebraska volleyball,'" junior outside hitter Madi Kubik said at the time. "I think sometimes we get this thought of who we are, what our legacy is, but we haven't done anything yet."
But the Huskers have done plenty since, opening the Big Ten season with 10 consecutive victories.
That came as no surprise to UW coach Kelly Sheffield.
"The season is long and teams are evolving and developing," Sheffield said. "You want to be hitting your stride at the right time. I see a team that is continuing to evolve and get better.
"They're a lot like us. They have some really experienced players with some younger players mixed in and depth and options. And they've had some health issues as well. Both teams are very similar."


Read More: 5 things to know about Wednesday's Badgers volleyball match at No. 6 Nebraska | 2021-10-27 14:15:00