When Fabio Quartararo was crowned the 2021 MotoGP world champion on Sunday at Misano, it marked, as it does for all racers, the culmination of an entire lifetime's work towards a single goal.
But while every rider has a different path to the title, some have it easier than others – there's no question that Quartararo's route to the top was one of the very toughest.
He was first billed as the next big thing in motorcycle racing at only 14 years old when he first won the CEV Moto3 championship; an incredible amount of pressure to put on the shoulders of a child.
When he won the title again the following year in such a dominant fashion that MotoGP's rules were changed to allow him to progress to world championship level a year earlier than normal, the comparisons to then-MotoGP champion Marc Marquez started, doubling down on the weight on the young Frenchman's shoulders.
And it's really no surprise that what followed was something of a disastrous period in his career after moving to Moto3.
Hit by injuries, team politics and technical factors out of his control, he looked like the epitome of failed potential – something that he says was all exacerbated by the pressure piling on him from fans and media.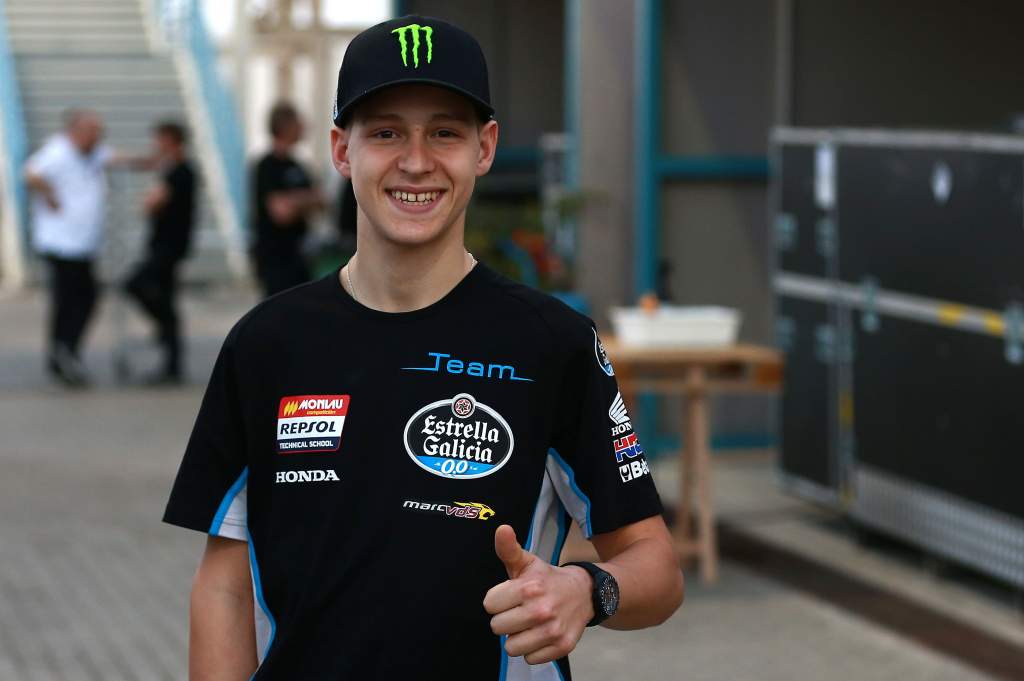 "It was the motivation at the beginning," he told The Race in an exclusive interview when asked about the pressures of being compared to Marquez, "but then when you get bad results it becomes a lot of pressure.
"I made bad results in 2015 and then the change of team was a bit of a mess. The results were so bad, I never won a Moto3 race. When I was in Moto3 in CEV I won nine of 11! Something went wrong with me.
"First of all the pressure that I had, then we moved team, with Leopard, and it was supposed to be Honda and then at the last minute it was KTM. I was not happy with the person who was taking care of my career.
"When you are 15, 16, 17 and you have all this happening, it is bad – then I broke my foot. Something wasn't right, and I think mentally I was not as strong as I am now. It took a lot of time for me to come back – even when I had a crash I was too long to come back to my pace.
"From the middle of 2015 until the end of 2017, the beginning of 2018, it was bad, really bad. It came back a little bit at the end of 2017, improving the pace, and then from Le Mans 2018 we made big steps every time. From the middle of 2015 until the end of 2017, it was difficult."
However, things came right for the youngster at the best possible time. Finally finding his way with the Speed Up Moto2 team after a technical change for 2018, he started to display the talent that he had hinted at in the junior classes.
And, as he took his first Grand Prix win just as the fledgling Petronas Yamaha team was looking for a new rookie for 2019, the pieces slotted into place just right – and the rest is history.
"I knew that I had the potential," Quartararo said of his Moto2 experiences, "but something was…


Read More: 'Something went wrong with me' – Quartararo on his worst days 2021-10-28 06:30:23